How not to waste 70 hours of your life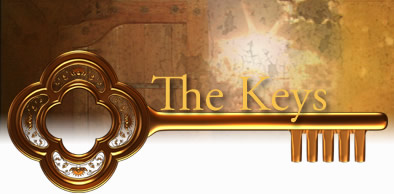 THEKEYS is the latest promotional gimmick of Prem Pal Singh Rawat, otherwise known as Maharaji. THEKEYS is a marketing scheme founded upon:
What are The Keys ?
The Keys are 70 hours of DVD recordings of Prem Rawat speaking. The supposed purpose of these Keys is to 'prepare' the viewer to receive the meditation techniques that Rawat calls Knowledge.
Who is Prem Pal Singh Rawat ?
Born in India in 1957, Rawat was anointed a child Guru at aged 8. By the age of 17 he had obtained US citizenship and was head of the multimillion dollar Divine Light Mission. He now mainly operates through The Prem Rawat Foundation.
What is the Knowledge ?
Although Rawat surrounds the teaching of meditation with an air of mysticism, in fact the four techniques are simply part of yoga and Rawat merely inherited his 'teaching' from his father who himself belonged to the Radhasomi school.